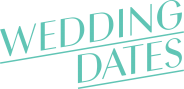 FIRST STAGE:
Complete the pre-application process
below to schedule a call with Ciara or Adam.
First Stage Applications Close In:
We're joining forces to REVOLUTIONISE
wedding marketing for
10 VENUES ONLY...
days
hours
minutes
seconds
days
hours
minutes
seconds
Simply put, The WeddingDates Method is the best of both the WeddingDates software and online exposure, combined with The Wedding Method's step-by-step proven formula to take your wedding enquiries from first click to confirmed viewing.
Until 5pm, Friday 12th July, first stage applications are open - this is a one-to-one call with Ciara or Adam to identify if The WeddingDates Method is right for your hotel or venue.
Interested hotels and venues must submit the form above to schedule a call. During this 45-minute call, we'll provide detailed commercials, what's included, and explore whether The WeddingDates Method is right for your business.
Stage One:
Pre-Application
Once accepted, the DHM and WeddingDates team get to work on setting everything up in August. This includes all landing pages, professional video shoot and all video emails setup. From the 1st September 2019, the campaign will go live to begin driving more highly-qualified showarounds into your venue.
Stage Three:
Acceptance & Setup
If your hotel or venue has been selected for The WeddingDates Method, you'll have until 2nd August to accept (approx. 2 weeks). 10 venues will be taken forward and will be accepted on a first-come-first-served basis.
22nd July - 2nd August 2019
What does The WeddingDates Method actually involve?
We create a complete customer journey for your enquiries - that involves shooting video, creating landing pages and running remarketing ads. A detailed list will be provided on the scheduled call.
I'm already a WeddingDates client, is this right for me?
Yes, The WeddingDates Method is a much more hands-on, full service solution, and is ideally suited to venues already using the WeddingDates CRM.
Have you run this before or is it brand new?
The Wedding Method has been implemented across dozens of hotels and venues across the UK with a 95% success rate. It's a proven strategy to increase high-quality viewing appointments.
Is The WeddingDates Method
right for your business?
Find out if The WeddingDates Method is right for you business by completing the form above.
Copyright © WeddingDates 2019